Pretty much the only thing that grew in 2020 (other than our anxiety levels) was the stock market.
Which got me thinking — what e-cigarette stocks are out there?
And should we be investing in them.
Turns out, if we want to support the e-cig industry, there are some options out there. Not a lot of them, mind you, but some.
I'm not here to tell you what to do with your hard-earned money. You can grow it… you can blow it… you can set fire to it if you want. 
But… if you're looking for good investment opportunities, I'm here to help. Here's what you need to know about investing in vape stock.
Ready? Let's get to it.
By the way, check out one of our most popular articles here: 14 Weed Concentrates You Need to Know About.
Wait, When Did Vaping Brands Start Publicly Trading?
In the last two years, a lot of vape manufacturing companies have gone public. From 2019, when the U.S. Food and Drug Administration had a thing or two to say (nothing good) about e-cigarettes and vaping, the industry bounced back quite nicely. 
Due to the constant decline of cigarette sales, many major companies (Big Tobacco brands we've all heard of) found opportunities to exploit the new market. 
What does this mean? 
Basically, the new mish-mash of vape/tobacco companies have been trading publicly for years – their stock is a bundle of all the products they sell. These companies hold a majority and stir the market as they see fit. Investing in Big Tobacco also means investing in cigarettes. As a vaper, you might not like it. 
As an investor, you shouldn't care.
Yes, there are small independent manufacturers, but the biggest problem is availability. Due to smaller batches, only hardcore vapers bother to buy from them. This type of business doesn't get them far, and most of them end up on a penny stock brochure.
But, that doesn't mean there are no pure vape companies with stock options for grabs.
Back in the day, around 2013, a company named Vape Holding Inc. was the first pure vape that went public. Unfortunately, their stocks didn't skyrocket, but as a newbie, it took some guts to do what they did. Currently, Vape Holding Inc. functions as a part of the HIVE brand manufacturing ceramic vaporization products.
The Difference Between E-Cigarette Stocks — Small & Large Capital Stocks
As I mentioned above, you have the small players and the big players.
Small capital stock refers to small players — independent vape companies that don't have the backing of Big Tobacco. They usually manufacture their products. The result is smaller batches and making profits through retail (e-commerce). Most of these companies are "bound" to one location or several states (US companies). Which means their products might not be available worldwide.
This vape stock is fairly cheap to start with, making the investment safer (you won't lose too much if it all goes to hell), but on the other hand, you need to buy a lot in order to make some profits.
The large capital stock is the big boys — tobacco companies with their hands in the vaping cookie jar. They have huge portfolios and net worth counted in billions. Some of these stocks you already heard of, like Imperial Brands, Altria Group, Japan Tobacco Inc. 
These stocks cost quite the sum but profits can be rewarding. In the grand scheme of things this stock is easy to trade, predictable and fairly stable.
5 E-Cigarette Stocks You Need to Know About
Even now, it is estimated that the e-cigarette market will continue to grow and reach almost 25 billion US dollars within the next two years. With that in mind, not investing in vaping would be ludicrous. But, truth to be told, it is painfully obvious that most entries are Big Tobacco. 
Turning Point Brands Inc.
Turning Point Brands Inc. (NYSE: TPB) is, as I mentioned earlier, a company that focuses on the alternative tobacco market through its several brands. Even though their growth is noticeable each year they are still, as we call it, a small capital stock. TPB is a Kentucky based company, well known for its tenacity and well-designed business strategy. Their most famous products are: 
Smokeless Products: Stoker's® – chewing tobacco
Smoking Products: Zig-Zag®- rolling paper/wraps, accessories
NewGen: VaporBeast®, VaporFi®, and Direct Vapor® – vaporizers, juices, and oils
One thing that might catch your eye is Nu-X®. It's a new oral product infused with CBD and nutraceuticals. It's designed to provide you with top-notch relaxation (although the experts are still out on this one), without having to go through the rigmarole of prepping your vape device.
Looking for a Quality Vape for Your CBD?
Check Out Our Brand New Vaporizer, The Jiggy!
Philip Morris International
Philip Morris International (NYSE: PM) is one of the biggest tobacco companies in the world. In the beginning, PMI wasn't that involved with a vaping market like other big companies. But since their huge smoke-free campaign, they started to turn heads. 
The new heat-not-burn method was a stepping stone for the PMI to take the lead in the market with their IQOS e-cigarette. They had to come up with something – their cigarette sales were dropping like crazy, with an insane 4.5% drop in 2019.
In that same year, Phillip Morris managed to increase the sales of their heated tobacco products by 44%. For the last 6 months, the share price was more than stable and the last "noticeable" drop was a year ago. You can always check the current price as well as dynamics on their official site.
Smoore
If you know anything about vaping, then you've heard about Vaporesso, CCELL, FEELM, Revenant, and Renova. 
All these brands have one thing in common—  their products are all manufactured by Smoore. In the second half of 2020. Smoore became the biggest publicly traded vaping company on the Hong Kong Stock Exchange.
Currently, Smoore sells half of its products to the US. That is amazing considering all the challenges surrounding the importation of goods that are a direct result of COVID-19 (as if vaping didn't have enough challenges in 2020).
Fun fact: Smoore is the original manufacturer of heating technology many tobacco companies use in their devices.
British American Tobacco
British American Tobacco (NYSE: BTI) is another giant in the tobacco industry, and it's mostly known for its Lucky Strike brand. Its annual sales hover around $30 billion only in tobacco-based products.
In the beginning, they weren't too involved in the vaping industry but in less than a year they started to make decent moves. Two distinguished products; Vype (vapor product) and glo (tobacco heating product) got an extra backup; a nicotine pouch product called Velo.
Currently, with these three products the company earns around $2 billion annually, but BAT's main goal is to boost that figure to $6 billion by the end of next year.
Even though their stock declined almost 50% since it peaked in 2017 due to lesser sales in "old fashioned" tobacco products, BAT is carving out a place for itself in the vaping industry. 
Japan Tobacco Inc.
Japan Tobacco Inc is a popular tobacco company with many recognizable brands under its wing. Some of those are Winston, Camel, Silk Cut, Sobranie. JTI owns 100+ brands, and that number grows yearly, so it would be silly to mention all of them. 
JTI was founded in 1985, selling traditional tobacco products which they are proud of. They have a unique strategy towards this shift in consumerism, which is not the case for other tobacco giants. 
Unlike others, JTI still acknowledges its traditional tobacco products. They focus on quality and the care they put into making them. On the other side, JTI has quite the spread of alternative tobacco products labeled as Reduced-Risk products. They are divided into e-cigarettes and vapor-based products with Logic and Ploom brands being the flagships.
Additionally, JTI offices are spread across the whole globe, counting 44,000 employees. And they distribute products in more than 120 countries. They're a pretty solid bet.
What Vaping Stock Will You Choose?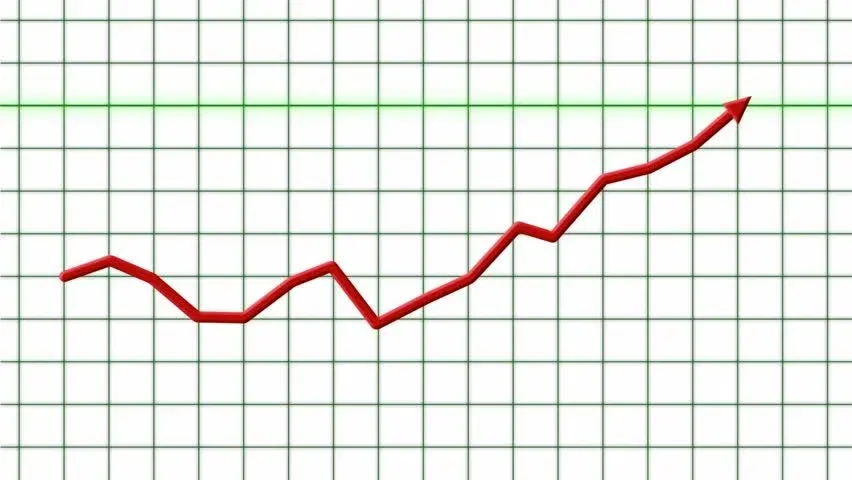 I know, I know… you're itching to buy the Kind Pen stock!
But, alas, we're not there… although we're working on that.
Still, I hope this list of vape stock options gave you some good ideas. As always, please don't construe this as advice… If you're investing, your first step should be a meeting with licensed experts. I can assure you that they will have some extra questions, unrelated to your vaping experience.
Questions will be about your financial background and overall risk tolerance. Keep in mind that we are talking about money here, and you would not want to spend more than you are willing to lose. At the end of the day, the stock market is a tricky and risky game to play. 
Soo… Invest smartly & vape on!